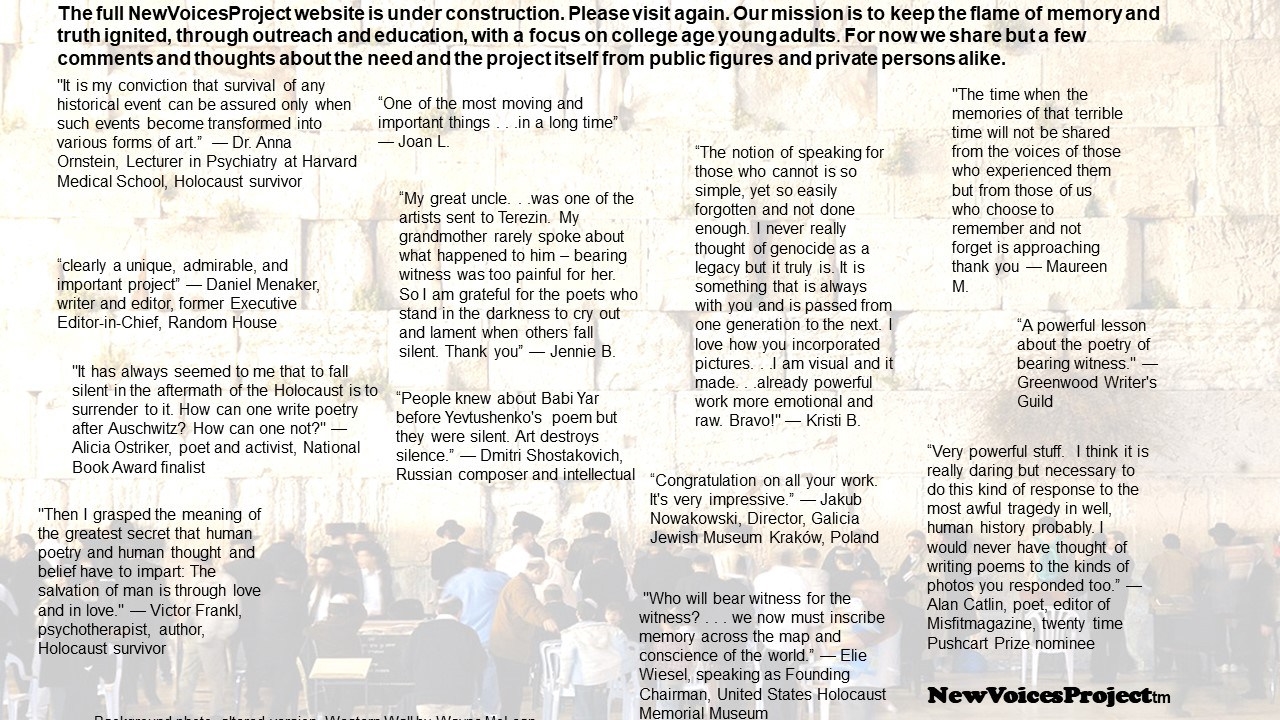 Instead of dealing with the Holocaust as a static historical event, and only a Jewish tragedy, the NewVoicesProject advocates a more dynamic approach with a focus on the moral lessons for all of humanity. New Voices is a combination history lesson and inquiry into humanity's inhumanity through the arts. New Voices recognizes the international growth of xenophobia, threats to democracy, and the challenge of alternative truth enabled by social media.
There are new voices arising to ensure truth and memory are preserved. This is something to which the NewVoicesProject is dedicated.
The NewVoicesProject, when fully implemented, will involve a number of underwritten elements all designed to enhance Holocaust awareness and education across a spectrum of the general population with particular focus on college ​age ​students.
The signature Program of the project is "The Enquiry" (Chakiyrah חֲקִירָה ), a half-day "total immersion" type event coordinated through university based Hillels, Holocaust Studies Centers, etc. One component will be the book New Voices: Contemporary Writers Confronting The Holocaust — poets, essayists, and storytellers encounter pictures and pieces of the Holocaust and respond.
Visit The NewVoicesProject YouTube channel for more videos related to the project.
For more information about the NewVoicesProject​ and how you can participate and provide support, please scroll down and sign up for the NewVoicesProject Inbox Newsletter or email: info@newvoicesproject.org
Background photo, altered version, Western Wall by Wayne McLean licensed under Creative Commons
© 2017-2023 New Voices Project ™
The NewVoicesProject is a 501(c)(3) nonprofit organization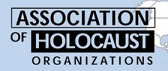 back to Home page